A Chocolate Cake
with Cherry and Vanilla
For whom the master class is?
This master class will be useful for those who do not have any culinary experience, because each stage of cooking is shown and described in detail, as well as for confectioners who want to improve their professional level.

With this master class, you will be able to make a very beautiful, tasty and delicious cake in your own kitchen.
You will learn how to work with the main pastry tools and the techniques and secrets of the correct and easy preparation of desserts.
You will learn to work with thickeners such as pectin and gelatin In this master class
You will be able to make a delicious chocolate sponge cake, fragrant vanilla cream, cherry jam, chocolate mousse, and crispy crumble. Master the technique of making chocolate glaze with nuts and shiny neutral glaze.
What it will be on the master class?
You will study how to prepare:
chocolate sponge cake
nut crumble
cherry jam
vanilla cream
chocolate mousse
chocolate glaze with nuts
neutral glaze with glitter
Olga Noskova is one of the most famous art confectioner and food blogger all over the world.
Once having discovered in herself the love and abilities for cooking, Olga realized her professional mission and her main passion.
Her teachers were talented Russian and foreign Chefs : Alexander Kislitsyn (Russia), Francesco Bochcha (Italy), Hans Owando (Spain), Nicolas Bussen (France), Etienne Leroy (France).
Olga became famous for her Mirrors Cake in 2016. Her Instagram became very popular, mass media from all over the world began to write about her, Olga began to participate in TV shows.
In 2017, Olga Noskova was a finalist of the "The 9th annual shorty awards" (USA).
In 2017 and 2018 Olga Noskova represented Russia at the Annual Creative and Design International Exhibition in Chengdu (China).
Now Olga is developing her own recipes for desserts, taking part in the development of restaurant dessert menus, has created her own culinary show and, of course, teaches students from all over the world the culinary skills.
China, USA, Spain, Italy, Russia - the geography of master classes is extensive.
And finally, Olga Noskova presents her on-line culinary school.
A Chocolate Cake
with Cherry and Vanilla
video (available for viewing 1 month after the beginning of the master class)
recipe (available for download)
theoretical material (available for download)
list of necessary utensils
ingredient summary table
supervisor support
YOU CAN BUY
A MASTER CLASS
FOR A PRESENT

If you have any questions or suggestions for cooperation, please contact us.
"I want to make the whole process of making desserts clear, beautiful, and inspiring.
My mission is to help you understand the confectionery art, make cooking a pleasure, and teach you how to treat yourself and your loved ones to tasty and unusual desserts.
The main thing for me is your result and the experience that you will gain by cooking with me".
I'm a newbie. Is the master class suitable for me?
-Yes, it is. The master class is so detailed and clear that everyone can make a cake. Right in your own kitchen. At the same time, the dessert will exceed all your expectations, as we will make a real culinary masterpiece both in taste and in appearance.
No complex or professional equipment is needed; you can stick to regular kitchen appliances. You will receive a complete list of ingredients and tools immediately after the payment.
I'm a professional pastry chef. Are the classes suitable for me?
Yes, they are. For inspiration, a new experience, and expansion of your dessert menu.
Can I buy the master class as a gift?
-Yes. To do this, you need to fill out the form (link) and pay for the master class. After payment, the person you specify will receive a letter with instructions on how to participate in the master class.
What is the process of training?
-After payment, access to training will automatically open on the day the master class starts and will be available for a month.
For how long the master class can be accessed?
-You will be able to access the master class within a month after the start date of the master class.
Will I get a certificate?
No. The certificate will be issued to full-time students in electronic form.
What do I need to proceed with the master class?
-A PC, pad, or smartphone with internet access.
Can I get a refund if I realize that the chosen master class is not suitable for me?
-No, you will not get a refund (See the offer contract)
Will the curator support me after passing the master class?
-Yes. After completing the master class, you can send us your questions, on the basis of which we will record a video explanation.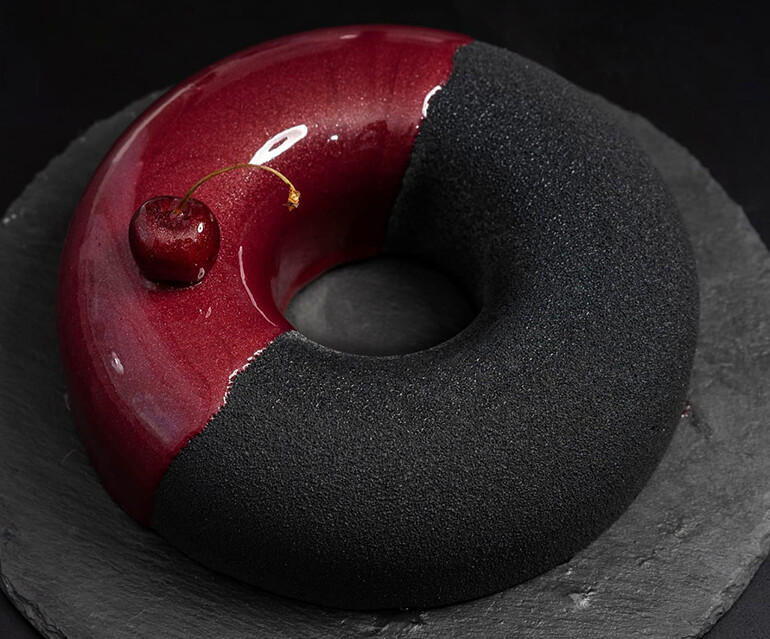 When people ask me about my profession, I still get lost.
I do not know how to explain what I do exactly: art or confectionery. Both things are inseparable for me. I'm not just a baker, not just a confectioner, I create each of my cake as an artist make his picture, as a sculptur make his sculpture , as a writer make his novel...
Cake for me is a canvas, and clay, and music book...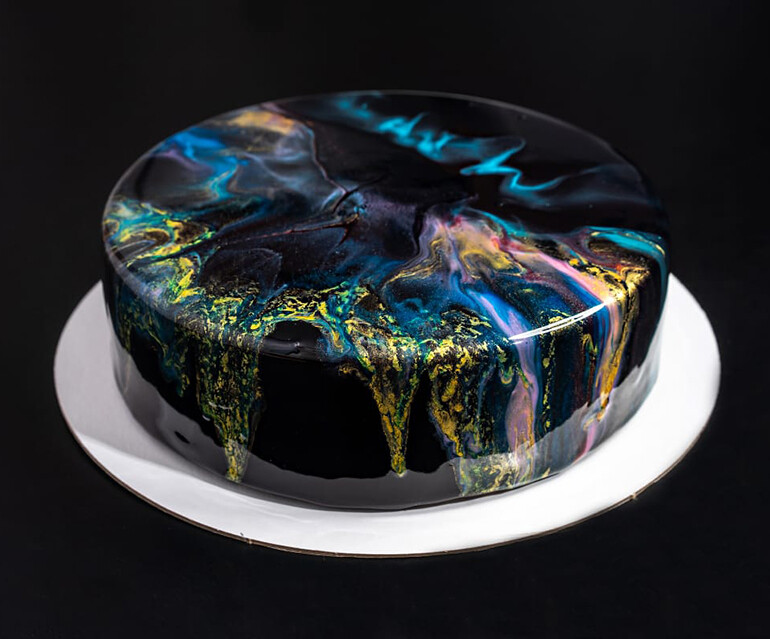 Wake up famous one day...
It only sounds good) For the media, for marketing.
Yes, of course, fame in the Internet came to me when an articles in «The Gardian» and "The Independent" was published in 2016. Then people from all over the world red the article of Britney Spears, of our Russian stars, then - nomination on popular American prize, participation in talk shows and television programs, and as the icing on the cakе - Olga Noskova represents Russia on international exhibition in China ...
That's all sounds good- just a bit of a fortune! But what did I do before 2016? Where have i been?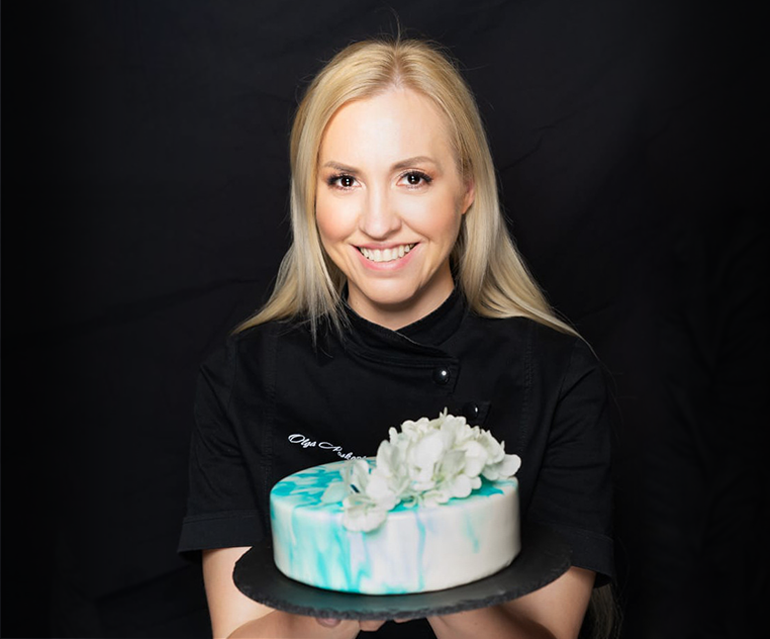 Culinary School of Olga Noskova.
Why did I make this?
Because I like to share.
Share my knowledge and skills.
I don't want to just give myself away. I want to give to those who really need it.
I like to share it with like-minded people, with people who are also interested in culinary and art confection.
ИП Носкова Ольга Александровна
ОГРНИП 319028000036222
support@noskovaonline.com
When using any data from this site, an active link to the source is required!
© All materials are protected by copyright.